Jesus Christ
Overview
| | |
| --- | --- |
| Works: | 14,117 works in 33,563 publications in 21 languages and 667,387 library holdings |
| Genres: | Fiction Christian fiction Biographies Criticism, interpretation, etc Controversial literature Didactic fiction Commentaries Christian fiction, American Religious fiction Academic theses |
| Subject Headings: | Apostles |
| Roles: | Other, Author, Contributor, Honoree, Dedicatee, wpr, Creator, ass, uns |
| Classifications: | PS3537.H618, 813.4 |
Most widely held works about Jesus Christ
more
fewer
Most widely held works by Jesus Christ
Jesus Christ message to all nations
by
Warren Jeffs
( Book )
9 editions published between
2012
and 2016 in
English
and held by 453 WorldCat member libraries worldwide
A compendium of prophecies attributed to Jesus Christ by Warren S. Jeffs during 2009-2013, principally at Palestine, Texas
Message to all nations
by
Warren Jeffs
( Book )
2 editions published between
2012
and 2013 in
English
and held by 232 WorldCat member libraries worldwide
A compendium of prophecies attributed to Jesus Christ by Warren S. Jeffs during 2010-2012, principally at Palestine, Texas
Jesus, essential readings
by
Anthony Duncan
( Book )
3 editions published between
1986
and 1990 in
English
and held by 65 WorldCat member libraries worldwide
An original and challenging anthology of teachings attributed to Jesus, selected from New Testament sources and from apocryphal writings roughly contemporary with canonical Gospels
Great speeches : words that made history
( Book )
2 editions published in
2008
in
English
and held by 65 WorldCat member libraries worldwide
"A great speech has the power to define the times, to inspire, to stir and to motivate. This collection of ancient and modern speeches includes the words of activists, politicians, philosophers and scores of others who have borne witness to significant moments from the first century to the twenty-first. Many have themselves made history. They include: Mahatma Gandhi, Oliver Cromwell, Kevin Rudd, Inga Clendinnen, Daniel Mannix, Napoleon Bonaparte, Oericles, Thomas Jefferson, Nelson Mandela, Martin Luther King, Arundhati Roy, the 9th Earl Spencer, Elanor Roosevelt, Winston Churchill, Colin Powell, and the Dalai Lama. Great Speeches will make a great addition to every home and library shelf."--Publisher description
Rediscovering the teaching of Jesus
by
Norman Perrin
( Book )
1 edition published in
1972
in
Undetermined
and held by 34 WorldCat member libraries worldwide
Addresses particularly the problem of method in life of Jesus research
more
fewer
Audience Level
0

1
General
Special
Audience level: 0.00 (from 0.00 for Messiah / ... to 0.00 for Messiah / ...)
Related Identities
Associated Subjects
American fiction
Bible
Bible.--Gospels
Biography
Choruses, Sacred, with orchestra
Choruses, Sacred (Mixed voices) with orchestra
Christian art and symbolism
Christian biography
Christian life
Christian sociology
Christmas music
Christmas stories
Christology
Clergy
Concertos (Harp)
Conduct of life
Crucifixion of Jesus Christ
Cults
Eschatology
Eschatology, Jewish
Fundamentalist Church of Jesus Christ of Latter Day Saints
Genealogy in the Bible
Historicity of Jesus Christ
Influence (Literary, artistic, etc.)
Jeffs, Warren,
Jesus Christ
Jewishness of Jesus Christ
Jews
Jews--Restoration
Judaism
Judgment Day
Magi
Magnificat (Music)
Messianic era (Judaism)
Middle East--Palestine
Mormon interpretations of Jesus Christ
Newbery Medal
Operas--Excerpts
Oratorios
Oratorios, Arranged
Oratorios--Excerpts
Passion of Jesus Christ
Private revelations
Prophecy
Relations with Jews
Resurrection of Jesus Christ
Sixth discourse on the miracles of our Saviour (Woolston, Thomas)
Solo cantatas, Secular (High voice)
Teachings
Theology, Doctrinal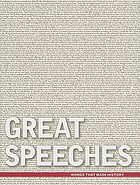 Covers
Alternative Names
Al-Masih, Isa

Bukhristu

Cecoc

Chesus Christ

Chesús de Nazaret

Christ

Christ, Jésus

Christo

Christo, Jesus

Christos

Christus

Christus 4 v.Chr.-29 n.Chr

Chrystus

Ciise

Cristo

Djezus-Cri

Doodaatsaahii

Gejú Crist

Gesü

Gesû Cristo

Gesù Cristu

Gesü de Nazaret

Gesù ëd Nàsaret

Ġesù l-figura ċentrali tal-Kristjaneżmu

Gesù messia e Figlio di Dio per i Cristiani

Gesù storico figura di Gesù vista in modo storico

Gesùs

Giê-su lãnh đạo tôn giáo, người sáng lập đạo Kitô

Hesu Nasaregua

Hesukristo

Hesús Nakaipatengngaan a pigura ti Kristianidad

Hisows K'ristos

historia Jesuo Jesuo de Nazareto kiel historia homo

Historiallinen Jeesus historiantutkimuksen ennallistus Jeesus Nasaretilaisesta historiallisena henkilönä

Historical Jesus

historical Jesus Jesus of Nazareth as a historical person

historický Ježíš

historiske Jesus

historiske Jesus Jesus som historisk person

Hisus Kʻristos

Hristos

Iâ-so͘

Ià-sŭ

Ieso Kriʻste

Iēsous

Iēsous Christos

Iēsous ho Nazōraios

Iesu

Iesu Keriso

Iesu Kristo

Iesu Mesia

Iėsu̇s

Iēsus Christos

Iesus Christus

Iēsus ho Nazōraios

Iesus Nazarenus Rex Iudaeorum

Ihu Karaiti

Iĩsa Chrtá

Iisus

Iisus Christos

Iisus Hristos

Iisus Khristos

Iisus Kristosvon

Ìosa Crìosd

Íosa Críost

Ìosa eachdraidheil

ʿĪsā

Isa Al-Masih

Isa Almasihu

Isa Hristo

ʿĪsā Ibn-Maryam

Isa Nabi

Îsa pêxember

Isa Pygamber

İsa Yahudi vaiz ve dinî lider, Hristiyanlığın merkezî figürü

Iso Masih

Isõs

Issa

Istorijski Isus

Isus

Isus cel istoric Isus din Nazaret privit din punct de vedere istoric

Isus din Nazaret personaj biblic și figură centrală a creștinismului

Isus Hrist

Isus Hristos

Isus iz Nazareta

Isus Nazarećanin

Jasus

Jeesus

Jeesus kristinuskon keskushahmo

Jeschua

Jeschua ben Joseph

Jesoa

Jesosy avy any Nazareta

Jesu

Jesu 4 v.Chr.-29 n.Chr

Jesu 4 v.Chr.-29 n.Chr Christ

Jesu, Christ, 4 v.Chr.-29 n.Chr.

Jesu historicitet

Jesú Krist

Jésù Krístì

Jesu Kristo

Jesu Kristo historikoa

Jésù ti Násárétì

Ješua

Jesucristo

Jesucristu

Jesuksen Kristuksen

Jesuo

Jesuo Juda predikisto kaj religia gvidanto, centra figuro de kristanismo kiel diaĵo kaj mesio; profeto laŭ Islamo kaj Bahaismo

Jesuo Kristo

Jésus

Jesus 4 v.Chr.-29 n.Chr Christ

Jesus 4 v.Chr.-29 n.Chr von Nazaret

Jesus central figur i Kristendommen

Jesus central figure of Christianity

Jesus centralgestalt inom kristendomen

Jésus-Christ

Jesus, Christ, 4 v.Chr.-29 n.Chr.

Jésus-Christ messie et fils unique de Dieu pour les chrétiens

Jesus Christo

Jesus Christus

Jesus Christus zentrale Person des Christentums

Jésus-Chrît

Jésus-Crisse

Jèsus Crist

Jesus Cristo

Jesus Cristo - Biografia

Jesus Cristo figura central do cristianismo

Jésus d' Nazareth

Jesus da Nazaret

Jésus de Galilée

Jesús de Natzaret figura central del cristianisme

Jesus de Nazaré

Jèsus de Nazaret

Jesús de Nazaret líder religioso, figura central del cristianismo

Jésus de Nazareth

Jésus de Nazareth personnage historique, fondateur du Christianisme

Jesus figura central do cristianismo

Jesus från Nasaret

Jesús històric

Jesús histórico puntos de vista de que Jesucristo es un personaje real

Jesus Jewish preacher and religious leader, central figure of Christianity

Jesus Kristus

Jesus Kristus Guds sønn i følge kristendommen

Jésus le Christ

Jesus Nazarenus

Jesus Nazaretekoa kristautasuneko figura nagusia

Jesus of Nazareth

Jesus Religious figure, founded Christianity

Jesus van Nasaret sentrale figuur in die Christendom

Jesus vo Nazaret Prediger, Messias der Christen

Jesus von Nazaret

Jesus, von Nazaret, 4 v.Chr.-29 n.Chr.

Jesus von Nazaret jüdischer Wanderprediger

Jesus von Nazareth

Jesus vun Nazaret

Jesus vun Nazareth

Jesuse Kristuse

Jesusse Kristusse

Jẽzaus Kristaus

Jezi

Jézi di Nazareth

Ježíš

Ježiš Kristus ústredná postava kresťanstva

Ježíš Kristus ústřední postava křesťanství

Ježíš Nazaretský

Jezu

Jězus

Jezus 4 v.Chr.-29 n.Chr

Jezus 4 v.Chr.-29 n.Chr Christus

Jezus 4 v.Chr.-29 n.Chr van Nazaret

Jézus a kereszténység központi alakja

Jezus Christus

Jezus, Christus, 4 v.Chr.-29 n.Chr.

Jezus Christus centrale figuur in traditioneel-christelijk geloof

Jezus Chrystus

Jezus Chrystus żydowski nauczyciel i przywódca religijny, chrześcijański mesjasz, zbawiciel świata i syn Boga

Jezus historyczny Jezus z Nazaretu jako postać historyczna

Jezus Jesus als historisch persoon, grondlegger van het Christendom

Jezus Kristus

Jezus Krisztus

Jezus Krystus

Jēzus Nacarietis

Jēzus no Nācaretes

Jezus, van Nazaret, 4 v.Chr.-29 n.Chr.

Jezus van Nazareth

Jezusi

Jezuz-Krist

Jezuz Kristus

Jezuz Nazaret

Jhesus Christus

Jiezos Krėstos

Jiises faan Nazareth

Jiises Krast

Jiisusi-Kristus

Jíizis

Jisas

Jisas Kraes

Jisọs Kraịst

Jisous Khristos

Jisu Karisito

Khrist Iėsu̇s

Khristos

Krist

Kʻristos

Kristus

Krisztus

Lesu

Masīḥ

Masih, Isa Al-

Mittekristlikud allikad Jeesuse kohta

Nabi Isa

Nazaret, Jezus van 4 v.Chr.-29 n.Chr

Nazareth, Jezus van 4 v.Chr.-29 n.Chr

Pantera, Jezuha ben 4 v.Chr.-29 n.Chr

Povijesni Isus

Sīsū Kalaisi

Tarihî İsa

UJesu

UYesu Kristu

Vēsturiskais Jēzus

vēsturiskais Jēzus Jēzus Kristus kā vēsturiska persona

Xesús

Xesús de Nazaret figura central do cristianismo

Yâ-sû

Yasūʿ

Ye, Su

Yeesey Chreest

Yéesu-kristaa

Yeesu Nazarɛɛtɩ tʋ

Yeesus Grischdus

Yeh-su

Yeh-su Chi-tu

Yéshoua

Yeshu

Yeshuʿa

Yeshuʻa ben Yosef

Yeshua ben Yoseph

Yeshua Christós

Yésu

Yesu Khristu

Yesu Krist

Yesu Krista

Yesu Kristo

Yesu Kristu

Yesus

Yesus Kristos

Yesus Kristus

Yesus Pengkhotbah dan pemimpin agama Yahudi, tokoh sentral Kekristenan, dan pendiri agama Kristen

Yesus sebagai tokoh dalam sejarah

Yesuus

Yezu Kirisitu

Zjezus Christus

Ɛisa

Ιησούς Χριστός κεντρική μορφή του Χριστιανισμού

Ιστορικός Ιησούς

Гайсә Мәсих Ислам динендә пәйгамбәр, христиан диннәрендә Тәңре hәм Ходайның улы дип саналучы шәхес

гістарычны Хрыстос Ісус Хрыстос у гісторыі

Есүс Христ

Йесо Чырысти

Иесуа Қьырста

Иешуа

Иисус

Иисус Христос

Иисус Христос основоположник и централна личност в християнството

Иисус Христос центральная личность в христианстве

Иса

Иса Мәсих

Исои Масеҳ паёмбари дини насронӣ

историн Иисус Христос

историски Исус

исторический Иисус Христос гипотетическая реальная личность

Историчност на Исус Христос

историјски Исус

Исус Кристос

Исус Христос

Исус Христос јеврејски проповедник и религијски вођа, централна личност хришћанства; месија у хришћанству и пророк у исламу

Христос

Ыйса Масих

Эса идавс

Їисъ Хрїстъ

Історичний Ісус

Ісус Христос центральна фігура у християнстві

Ісус Хрыстос

Ісус Хрістос

Ғайса

Ҳазрати Исои таърихӣ

Հիսուս

Հիսուս քրիստոնեության գլխավոր անձը

Յիսուս

Յիսուս քրիստոնէութեան գլխաւոր անձը

יעזוס גרינדער פון קריסטנום

ישו

ישו הדמות המרכזית בנצרות, שבה הוא נחשב למשיח ולבן האלוהים

ישו ההיסטורי

ישו הנוצרי

ישו הנצרי

ישוע

ישוע בן יוסף

ישוע בן יוסף מנצרת

المسيح

تاریخی عیسیٰ مسیح

‏عيسىٰ‏

عيسى بن مريم

عيسيٰ

عيسی

عیسی

عیسی (شخصیت تاریخی)

عیسی شخصیت محوری در مسیحیت

عیسی پئیغمبر

مسيح

يسوع

يسوع الشخصية المركزيّة في المسيحيّة

يسوع المسيح

ييسوس

ئەيسا مەسىھ

یسوع

یسوع مسیح مسیحیت کی مرکزی شخصیت

یەسووع

ܝܫܘܥ

އީސާގެފާނު

ईसु क्रिस्त

ईसा मसीह यहूदी उपदेशक आ धार्मिक गुरु, ईसाइयत के संस्थापक

जेजू

जेजू क्रिस्त

जिसस क्राइस्ट इसाई धर्मको केन्द्रीय आस्था

मराति

येशू ख्रिस्त ख्रिस्ती धर्माचे संस्थापक

यीशु मसीह ईसाई पन्थ प्रवर्तक

যিশু খ্রিস্টধর্মের কেন্দ্রীয় ব্যক্তিত্ব

যিশুর ঐতিহাসিক সত্যতা

ਇਸਾ ਮਸੀਹ

ઇસુ

ଯୀଶୁ

இயேசு கிறித்து கிறித்தவ சமயத்தின் மைய நபர்

இயேசுவின் வரலாற்றுத்தன்மை

యేసు

ಯೇಸು ಕ್ರಿಸ್ತ

യേശു ക്രിസ്ത്യാനികളുടെ ദൈവപുത്രന്‍

ජේසුස් තුමා

พระเยซู ศาสดาของศาสนาคริสต์

ພະເຍຊູ

ཡེ་ཤུ།

ခရစ်တော်၊ ယေရှု

ယေသှု

იესო ქრისტე

იოსე ქირსე

역사적 예수

예수 기독교의 중심 인물

예수그리스도

ኢየሱስ

ᐱᐅᓕᑦᓯᔨ

ព្រះយេស៊ូវ គ្រីស្ទ

ᱡᱤᱥᱩ

イエス・キリスト キリスト教の始祖

ナザレのイエス 歴史的観点から見たイエス

歷史上的耶穌 耶穌受較高的批評方法的生命和教導重建

耶, 穌

耶穌

耶穌 基督教的中心人物

耶稣基督

ꯖꯤꯖꯁ

𐌹𐌴𐍃𐌿𐍃 𐍇𐍂𐌹𐍃𐍄𐌿𐍃/Iesus Xristus

Languages